The Sarojin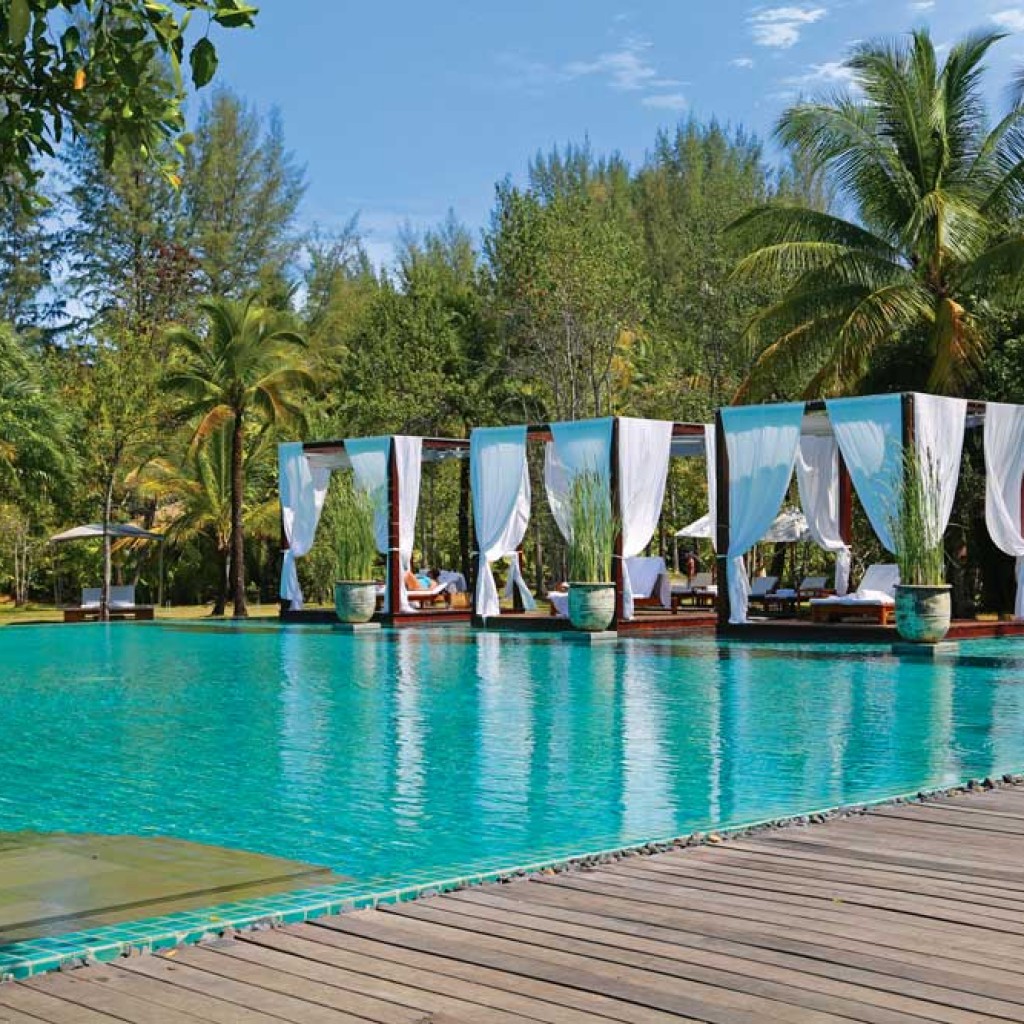 One of this renowned resort's greatest assets is its location on a great sweeping bay, part of which was later to become the now very popular 'White Sandy Beach.' Despite being more popular now with some nice restaurants, the beach is striking, and the grounds of the Sarojin are refined-looking, with nice gardens, extra fine craftsmanship in the villa, restaurant and room design, large pools and ponds, breezy pavilions, leafy pergolas, and a surrounding sense of privacy.
The 'Ficus' is the main fine dining facility and is located under the tree of that name and beside a reflecting lotus pond. A lot of pride of selection goes into the cuisine, chefs, and staff here and contributes much to the Sarojin's top-notched rankings.
There is a 'Wine Bar & Cellar' for which the resort has received numerous awards for the wines it has in store.
Then there is the 'breezy, rustic and chic' beach restaurant called 'The Edge' with a focus on seafood and Thai cuisine with local, fresh produce.
The Sarojin invests a lot in well-trained service and complimentary details, and it reportedly does show up in the knowledge, attentiveness and etiquette.
The spa also goes in for highly trained staff and expensive treatments with good reviews.
Other services include arranged private charters and set tours, golf trips, meeting and wedding facilitation, and catering to personal preferences in service and activities, services the resort calls 'imagineering."
How to find the Sarojin