Capturing Khao Sok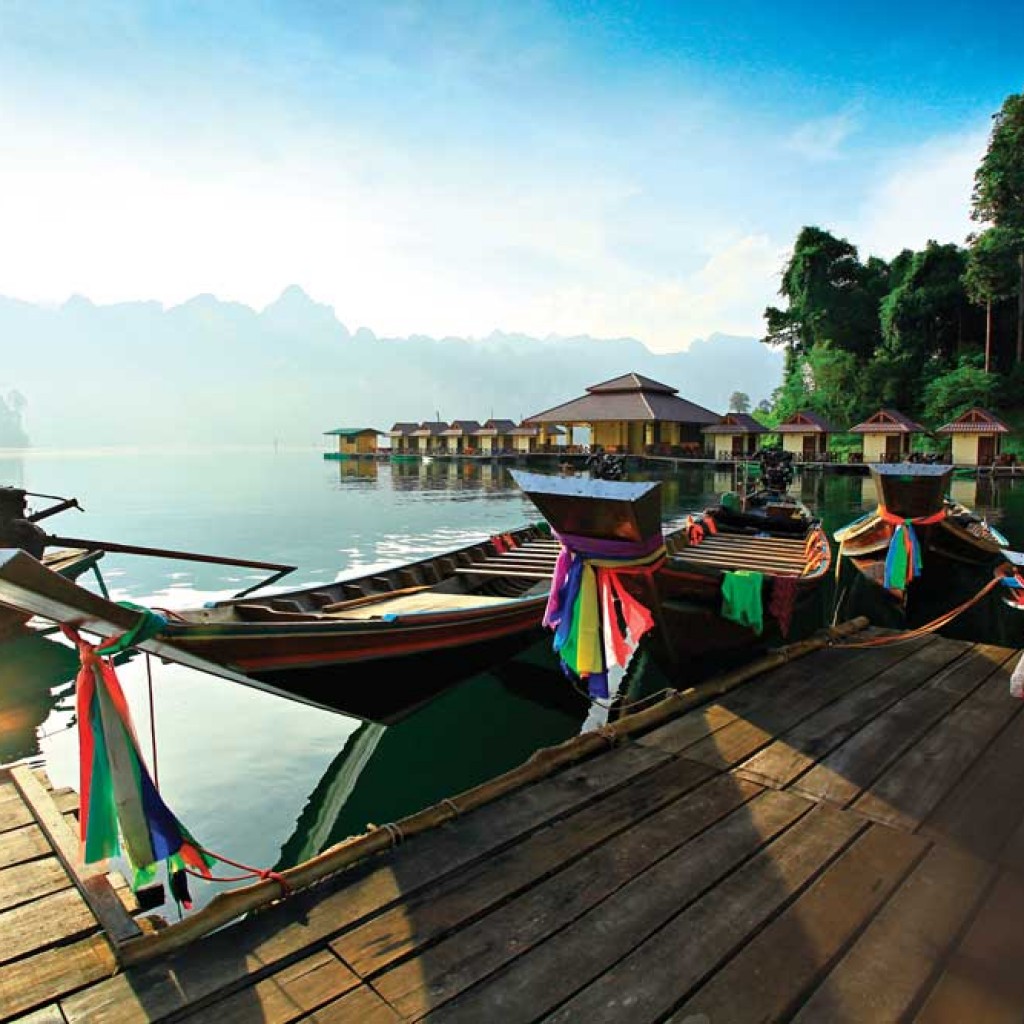 Khao Sok & Cheow Lan Lake
Daytrips to Khao Sok National Park – and longer overnight adventures which may include a stay in floating bungalows on the stunning Cheow Lan Lake – are one of the most popular tours for Khao Lak visitors.
A Mini Guide to Khao Sok
If you would like to visit Khao Sok and/or Cheow Lan Lake you have several choices.
JOIN A TOUR
There are day tours and longer-stay tours of just about every kind available, and letting a tour company organise your trip may cost a little more than arranging everything yourself but for most travellers this is the preferred option as you have the reassurance of local knowledge and do not have to worry about the logistics of the trip.You can stay one or more nights in varying levels of accommodation (the majority of which is near to, but outside the National Park itself) and once there you can do everything from general sightseeing to birdwatching, kayaking, jungle trekking and more.
A little research on the Internet is called for here.When you know what you want to do there and when you want to go, numbers for some of Khao Lak's main tour operators are in the Visitor Guide at the back of this magazine, or of course you can call any of our advertisers who catch your eye.
SELF-DRIVE
You may decide to be more hands-on and to drive yourself there and book your own accommodation.
This can usually be done via phone and email, although bookings may not be as instantly confirmed as in busier tourist areas so it's just as well to call a few days prior to arrival. It is also possible to make just a day trip there although this makes for a very long day, especially if you also intend to visit Cheow Lan Lake which is further away than the Khao Sok main Park HQ.
FOOD
There are several restaurants outside the park but the choice once inside is likely to be severely limited, so if you are a fussy eater or not keen on the basic Thai fare that many of the restaurants provide then you may want to bring some snacks into the Park with you. Remember if you do to take all garbage away with you when you leave.
MORE INFORMATION
The traveller forums on Khao Sok on TripAdvisor.com are as good a place as any to start, or ask a around town as many locals have good knowledge of the area – or know someone who does.