Focus on Koh Kho Khao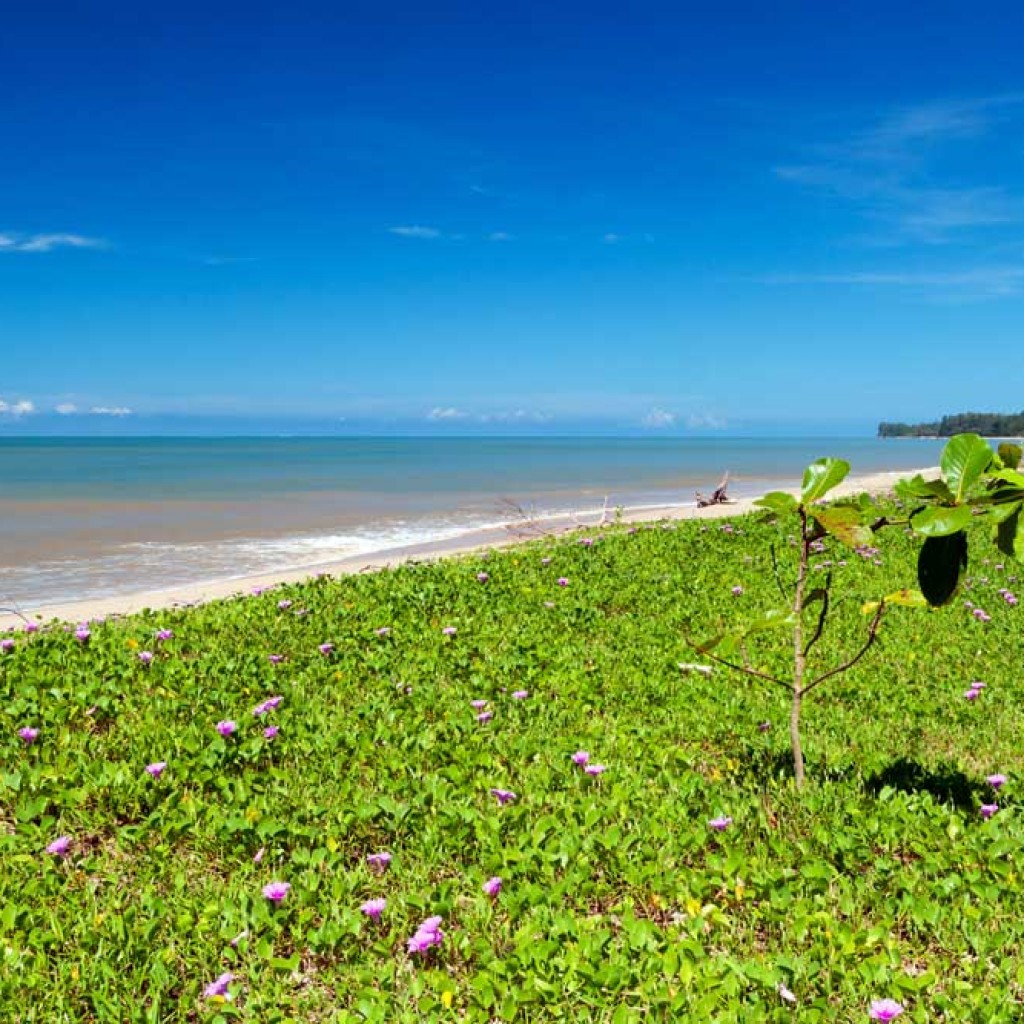 Focus on Koh Kho Khao
Best known for its excellent beaches, Koh Kho Khao (Kho Khao Island) lies just a few hundred metres off the mainland near Takua Pa, about a 20-minute drive North from Khao Lak followed by a short ferry ride.
Sleepy and sparsely populated, this beautiful 65 sq. km. island remains for now untouched by mass tourism and makes for a fantastic day trip from Khao Lak – and it's rugged and captivating charm may well tempt you to stay longer. If so, there is a reasonable range of places to stay on the island, with many resorts clustered around the Pak Koh beach area in the south.
Getting There and Away
From Baan Nam Khem port ( a 20-minute drive or so north from Khao Lak) longtail boats take passengers and motorbikes to Koh Kho Khao from 07.00 to 18.00 or later for 20 baht per person or 150 baht if you are bringing your car with you. Boats do not run on a strict schedule; they leave once the boat is full of goods and passengers…and go roughly every half hour or so. Oh, and if you miss the last car ferry back to the mainland… then you'll be spending the night on the island!
Getting Around
Once on the island at Baan Pak Koh pier tuk tuks and songthaew taxis will take you anywhere for 100 baht and upwards. A surfaced road runs the length of the island and this serves as the main transport artery – any beaches, lodgings or places of interest you wish to visit will be found by branching off this road at some point. Given the size of the island walking it is not really a comfortable option, so if you don't bring your own bike or car you may wish to rent a motorbike once there (about 300 baht a day).
The Beaches
The beaches that fringe the northern and western coastline of Koh Kho Khao are the main attraction for the majority of visitors, particularly the four west coast beaches fronting the Andaman Sea. In the far north, Nok Nah beach is the most rugged and wild on the island – the polar opposite of the busier Pak Koh beach in the south, the focal point of the island for many visitors.
Dining and Night Life
For such a small and undeveloped island Koh Kho Khao has a number of good places to eat.As well as the restaurants inside all the resorts (try the C&N Kho Khao Beach Resort, which grows its own vegetables) there are also a growing number of independent, restaurants springing up on the island,often in stunning beachfront locations and with prices lower than their Khao Lak counterparts.
As for night life, there is none! In keeping with its easy, laid back island charm the island shuts down by 22.00h until the following day, with only the odd bar open until midnight in season. So no traffic. No music. No noise. Bliss
TIP:
Several resorts and restaurants on Koh Kho Khao close for a few weeks or months anywhere between April and November, so do check before you go.
Where is Koh Kho Khao