Koh Ra – Paradise Found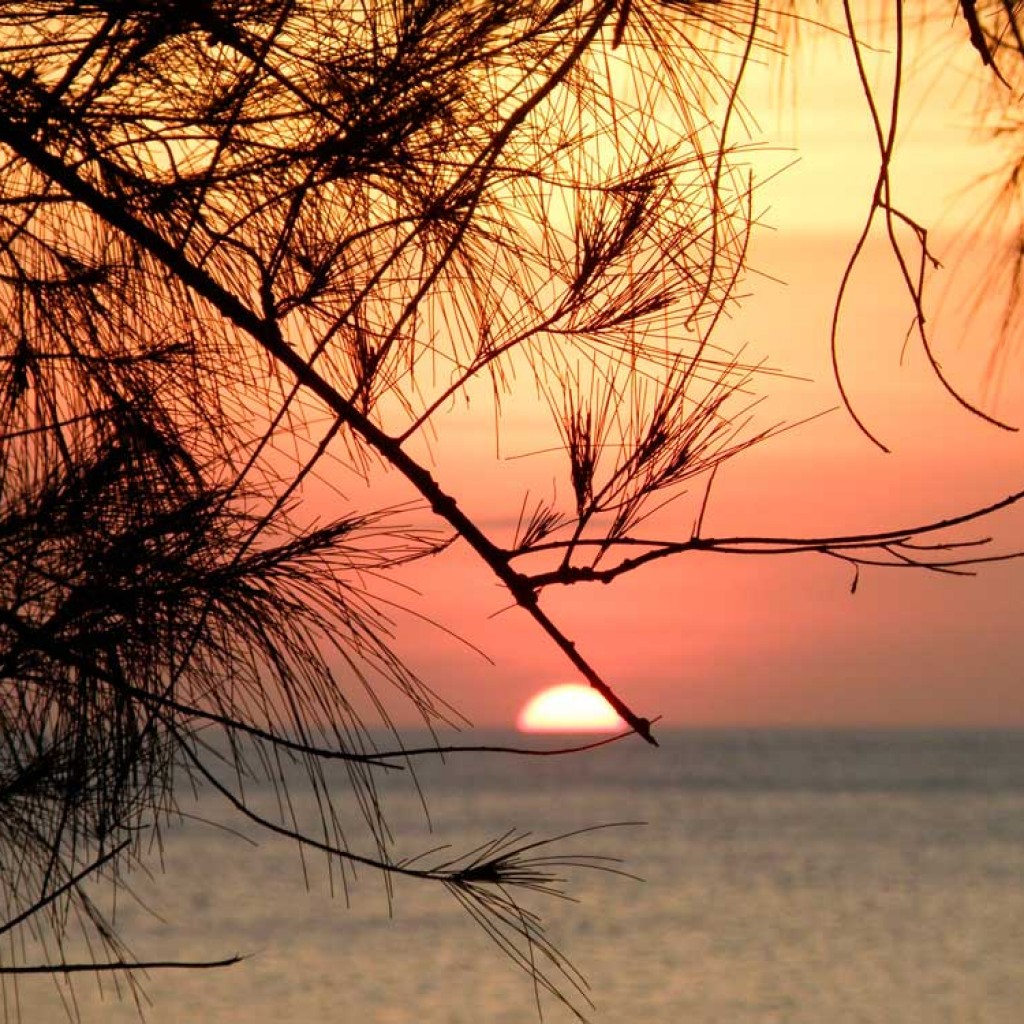 About an hour's drive North of Central Khao Lak lies one of the region's hidden gems.
O
ne of the less well-known yet truly magnificent islands in the Khao Lak region can be found about an hour's drive North of central Khao Lak, after a short ferry ride from the Kuraburi pier. Here, fringed with pristine beaches lapped by a shimmering Andaman Sea, lies the hideaway island of Koh Ra ('Koh' meaning 'Island' in Thai) – a genuinely unspoilt tropical paradise that is so picture perfect that as you step foot on the island's golden sands you almost expect to see Robinson Crusoe or Man Friday coming to greet you.
We travelled with up-and-coming local tour operator Green Andaman Travel, who offer a variety of packages to Koh Ra to suit your budget and the time you have available. All the packages include transfers, food and activities.
ABOUT KOH RA
Virtually untouched by human activity, the mountainous inland landscape of Koh Ra, complete with tropical rainforest and mangrove swamps, is home to a diverse eco- system that supports an incredible array of resident wildlife – from Macaque monkeys and Flying Squirrels to Leopard Cats and Barking Deer.
For avid birdwatchers there are even more compelling reasons to visit Koh Ra, as you may well see Hawks, Eagles, Hornbills, Broad Bills and Owls flying and nesting above you in the inland areas of the island. These birds all take advantage of the plentiful cover and food sources provided by the abundant vegetation that drapes the inner island like a rich, life-giving blanket and constantly changes in tandem with the seasons.
KOH RA BEACH CAMP
Accommodation is at Green Andaman Travel's eco-friendly 'Koh Ra Beach Camp', sleeping under the stars in comfortable, spacious tents situated on raised bamboo decks that are right on the beach. Meals and all the basic necessities are thoughtfully provided – allowing visitors to focus all their attention on this most attractive and fascinating of islands.
OUR VERDICT
Both adults and children will enjoy Koh Ra and the break from a traditional beach holiday to one undisturbed by technology and the hustle-and-bustle of modern life – and one thing's for sure, the next time you hear the word 'paradise' mentioned, there'll only be one magical little island that you will be thinking of!
Things to do on Koh Ra
GO JUNGLE TREKKING
Taking into account your needs, ability and stamina, you can enjoy a trek through the jungle with professional and experienced guides. This can even be done at night when the jungle really comes to life with sights and sounds that offer a truly immersive experience very different from a daylight exploration.
EXPLORE THE MANGROVE
The ecosystem of the mangroves provide some of the world's most important, and oldest, habitats. You can explore this wonderful, previously unseen world in specially- designed longtail boats with guides pointing out the animals, birds, crabs, fish, monkeys, bats and even bees that live and thrive in this most protective and supportive of environments.
RELAX ON THE BEACH OR GO SNORKELLING
Of course, no island holiday would be complete without enjoying the beach or the ocean. Just relax and bask in the sun on the camp's beach or explore the other deserted beaches on this side of the island. Or go snorkelling at the nearby small islands which you will probably have all to yourself.
MEET THE SEA GYPSIES
Koh Ra is also home to a group of friendly Moken or Sea Gypsies who are happy to teach visitors some of their traditional crafts and skills, which for centuries have been passed down from generation to generation.
CATCH YOUR OWN DINNER!
You can also fish from the beach or rocks or rent a longtail boat to catch fish in deeper waters such as Dorado, King Mackerel, Snapper or even Barracuda.The Camp has its own restaurant where the cooks will be happy to cook your catch as well as the traditional Thai dishes they otherwise prepare – so you can dine under the stars on the BBQd snapper you caught earlier in the day!
For More Information
Contact Khun Nai, the owner of GREEN ANDAMAN TRAVEL
Phone: +66 (0) 76 485 598
Mobile: +66 (0) 89 731 6228, or +66 (0) 87 891 7806
www.greenandamantravel.com
TAT Number: 33/04061 • Insurance Number: 0222392349