The Similan Islands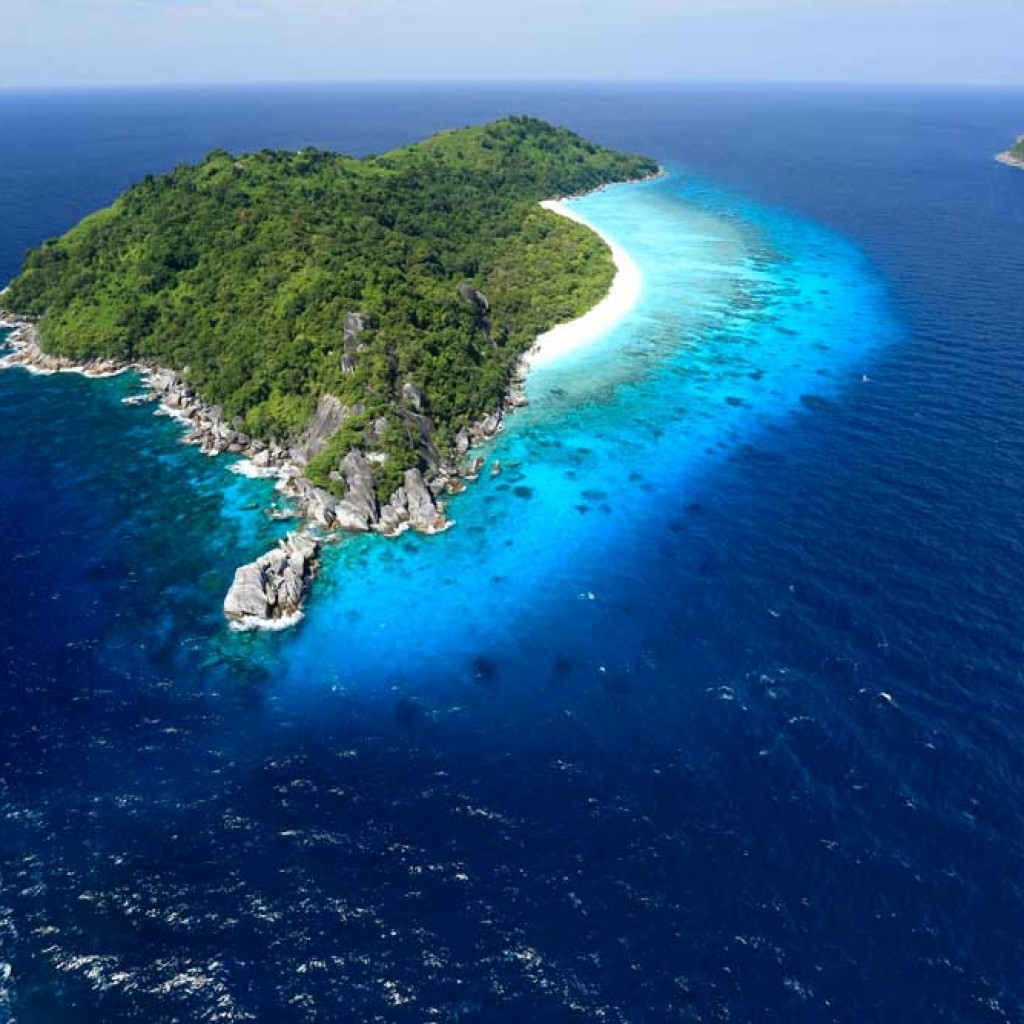 The Pride of Phang-Nga
T
he Similan Islands archipelago (a cluster of The word 'Similan' means 'Nine' in the dialect of the small islands) rises out of the Andaman Sea some 50 km or so west of Khao Lak.The islands boast some of the most beautiful scenery to be found anywhere on earth – and were declared a Marine National Park in 1982 after a one-year exploration by theThai forestry department. The islands are blessed by some of the most amazing beaches and diving sites in the world.
Malay language spoken in the southernmost provinces of Thailand – as there are nine, densely-wooded islands that form the archipelago. In recent years however, two more islands were added to the National Park – Koh Bon and KohTachai (see p.47) which are away to the north-east of the main cluster at a distance of approximately 5km and 10km respectively.. So nowadays people refer to all eleven islands as 'The Similan Islands'.
The exposed Eastern sides of the islands are fringed with distinctive rock formations, massive boulders and windswept trees whilst the sheltered Western shorelines boast powdery white sand beaches and picture-perfect turquoise waters.
The Similans are closed to visitors from mid-April to November each year to allow the islands to regenerate and also due to unfavourable sea conditions, so during the main tourist season visits there are very popular – whether for sightseeing, snorkelling or diving.
As a result there a multitude of speedboat operators, dive shops, tour companies and 'liveaboard' dive boats vying to take you there so do a little online research to find the one that best meets your budget and needs.
Access to the Similan Islands from Khao Lak is usually from Thap Lamu pier in South Khao Lak.The trip takes three hours each way on slow boats or about 70 minutes via speedboat.
During the months November-May 'liveaboard' dive boats make regular trips to the Similans. They depart and return from Khao Lak and stay for several days around the islands, visiting the best dive sites at various locations in the archipelago.
Beneath the waves at the Similan Islands
It's not only on the surface that the Similans is picture perfect – it's also regarded as one of the top ten dive sites in the world.
Huge granite boulders, caves and swimthroughs produce a fascinating underwater landscape and a variety of marine life, from microscopic organisms to sea turtles and giant Manta Rays (these are especially common around Koh Bon).
Where are the Similan Islands