Central Khao Lak Bars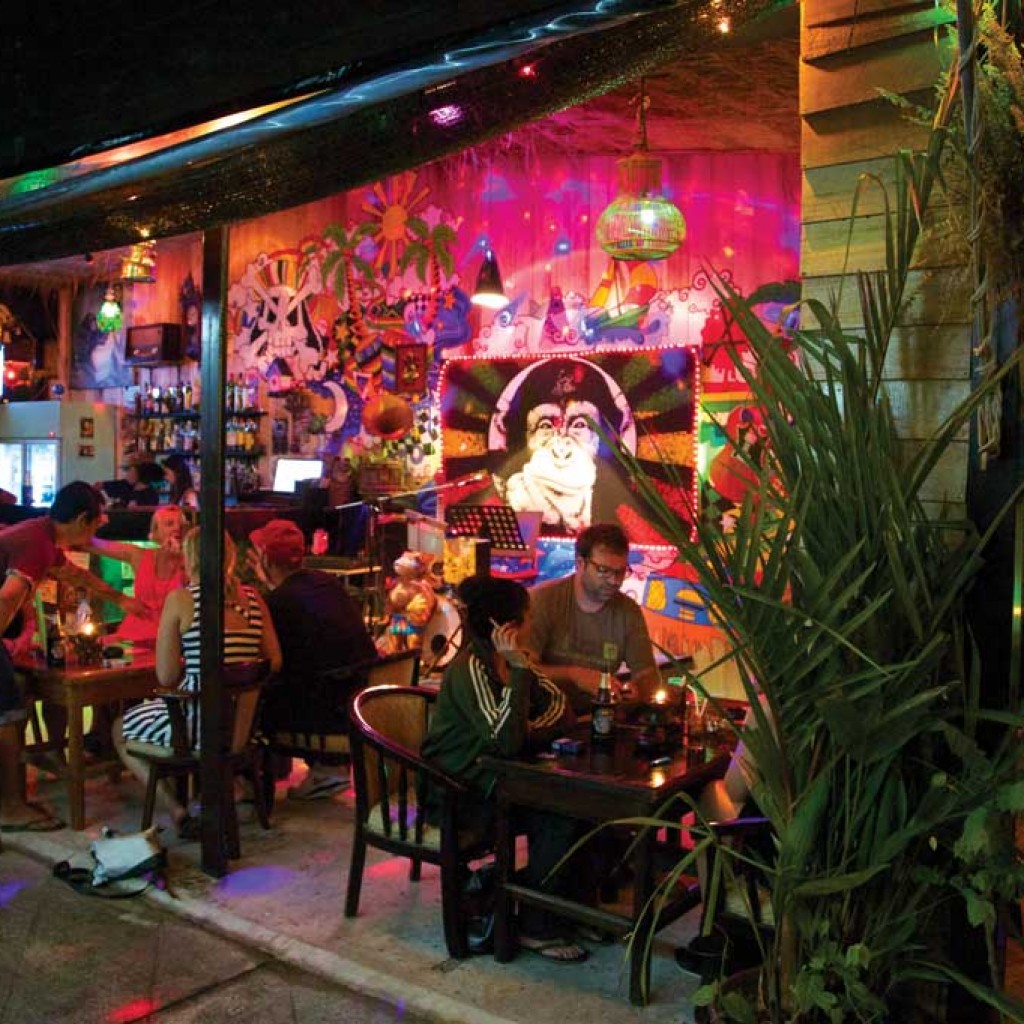 Bang La On
Monkey Bar
Monkey Bar is a must-visit little bar now relocated to the end of a row of shops opposite Kasikorn Bank ('K-Bank') at the northern end of Bang La On.The decor has taken funky to the extreme with a colourful and eclectic interior and an easy ambience that is already drawing crowds. Expect impromptu live music here, plus friendly owners and staff who ensure that everyone has a good time. Open 16.00 – 02.00 daily.
Dream Bar
Dream Bar is at the southern end of the town centre alongside the main road, just a few metres north of the Grand City hotel. Great-tasting, inexpensive cocktails and a friendly, engaging boss, Khun Lek. Great spot for people watching and a pleasant place to sit outside in the afternoon for a cold one. Open 15.00 – 02.00 daily.
Tarzan Bar
Tarzan Bar is in the town centre on the left hand side of highway 4 as you head north, about 50m past Nang Thong supermarket. Quality furniture and decor and an attractive first-floor balcony area, the bar has been a popular visitor spot for years. Open daily 15.00 – midnight.
Bang Niang
Piranha Bar
Piranha Bar is on Bang Niang Beach Road almost directly opposite the entrance to Mukdara Beach Resort. Small, cool and funky, with quirky decor that works. A likeable, larger-than-life owner welcomes each and every guest and polite, friendly staff add to the vibe. An array of games and puzzles are also on hand to break down any language barriers. Open nightly 18.00 'til late.