The ESSENTIAL Khaolak Beach Guide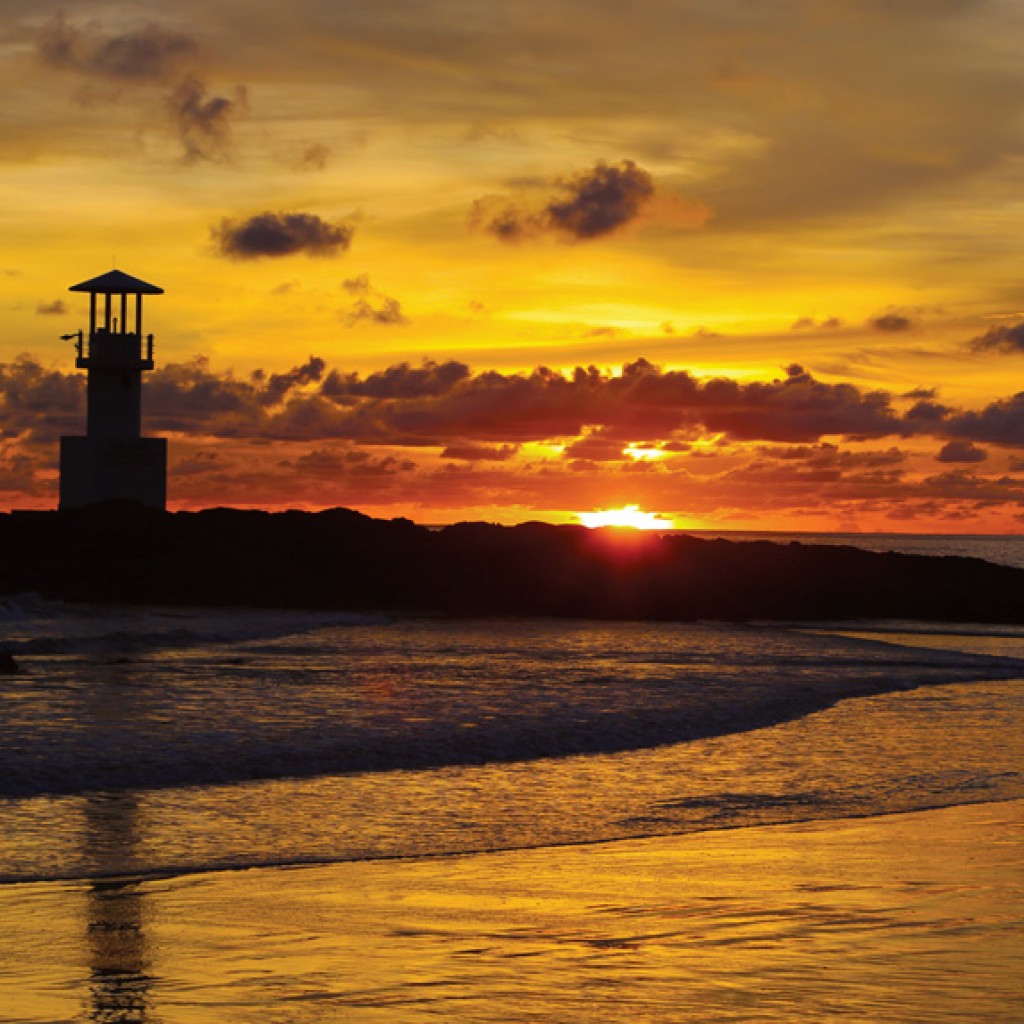 There are 8 mainland beaches in the Khao Lak region:
1. Bang Sak Beach
The most northern mainland beach – about 13km north of central Khao Lak (Bang La On) – this beautiful crescent of white sand has only a few resorts and beach restaurants located on it.
Part way along the beach is the delightful Bang Sak Promenade, a road running a few metres along from the beach edge with tables and chairs and dining cabanas among the trees on the beach side and a handful of good local restaurants on the other.This is a very popular picnicking and dining spot for locals, but visitors are made most welcome.
2. Pak Weeb Beach
Considered by many as the "Jewel in the Crown" of Khao Lak's beaches because of its picture postcard turquoise sea and brilliant white sand fringed by coconut and casuarina trees, it stretches several kilometres from Cape Pakarang until it crosses over on to Bang Sak Beach.
Pak Weeb is home to several of Khao Lak's luxury resorts as well as the famous White Sand Beach. Once Khao Lak's best kept secret, this small stretch in the centre of the main beach with just three restaurants each with bungalows is now its most popular High Season day trip.
3. Pakarang Beach
Directly South of Pak Weeb Beach is Cape Pakarang where there are just a sprinkling of resorts and a few restaurants. At this point the beach is very wide and the ocean is popular with surfers, particularly in the Wet season.
4. Khuk Khak Beach
Accessed across a small shallow creek, this is one of the longest, sometimes quite wild but always beautiful, beaches in Khao Lak. It stretches for several kilometres but has only a few resorts and a handful of beach restaurants, bars and nearby massage huts.
5. Bang Niang Beach
Bang Niang is the second largest village in Khao Lak, and is a 5 minute drive or so north from central Khao Lak (Bang La On village).
Bang Niang Beach Road links Highway 4 with the beach and is lined with resorts and restaurants, bars and massage places.
The beach here has a wide range of resorts and bungalows from budget to deluxe
6. Nang Thong Beach
Pronounced 'Nang-Tong', this beach continues directly on from Sunset Beach. It serves the main township of Bang La On (Central Khao Lak) where most restaurants, bars and shops are to be found.
At its northern end there is a beautiful deserted stretch of golden sand leading to a lovely, small bay and a series of small restaurants, bars and massage places popular with visitors from inland resorts or those not having swimming pools. These continue until the creek and river inlet leading across to Bang Niang Beach.
7. Sunset Beach
Coming over the mountain from the South on Highway 4, visitors begin the descent to the main township of Bang La On, catching as they do so their first spectacular glimpse of the coastline and string of beaches to the north as far as the eye can see.
The first of these is the most aptly named Sunset Beach.The handful of resorts there are accessed from the highway and guest bedrooms are located on the hillside all the way down to, and along, the beach.
8. South Beach
Together with the adjacent Poseidon Beach this is the first beach visitors reach coming from the South before continuing over the mountain into the main villages of Khao Lak.
There are just a handful of resorts with a growing number of restaurants and a few shops nearby with a promenade fringing the beach and ocean.