Hit the North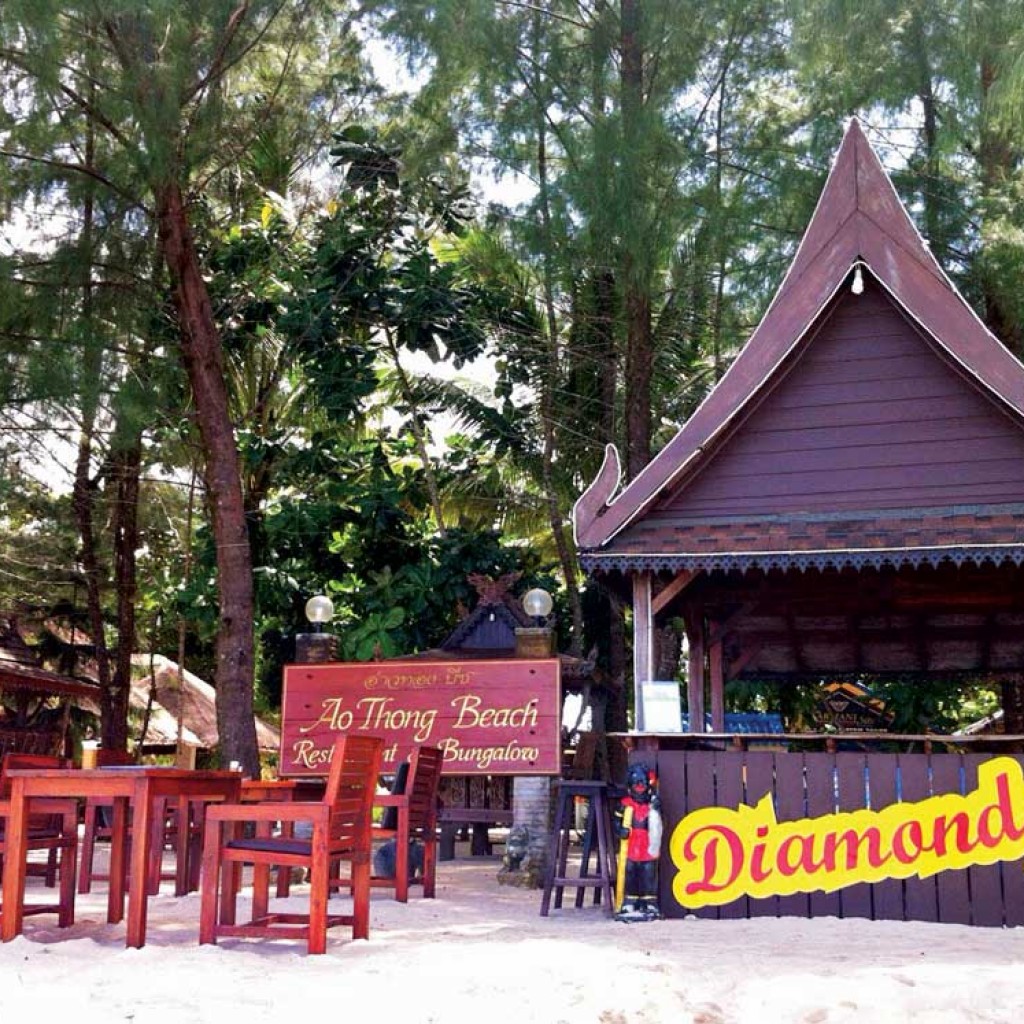 Khuk Khak, Pakarang, Pak Weeb & Bang Sak
Antonio's Pizzeria, Khuk Khak
Located at 'Khaolak Village' right outside the main gates of the JW Marriott, standards would have to be up to scratch and Antonio's gets great reviews for it's pizza and other classic Italian dishes. A free pickup from guests' hotels is offered, as it is a few kilometres away from the main Bang La On and Bang Niang districts. Delivery also available.
Ao Thong Beach Restaurant, Pak Weeb Beach
Unbeatable setting in cosy salas beachside at the stunning Pak Weeb beach. Fresh seafood a speciality – even lobster if you pre-order earlier in the day or the day before. Service is typically laid back and friendly and a thoroughly pleasant evening is assured with a visit.
Baan Srimuang, Khuk Khak
A lovely setting by the lake is the first treat in store for diners at this charming, rustic hideaway. (See full review)
Premrudi Thai Restaurant, Khuk Khak
Lovely dining setup with quality furniture and a clean, organized appearance in a more European than Thai decor. Most reviews give the food a good to excellent rating. Located next to Antonio's.
Twin Palm Restaurant, Khuk Khak
A clean, simple and friendly dining option run by a family team and located just outside the entrance to the JW Marriott resort. Home- cooked dishes are freshly prepared to order and enjoyed by a steady stream of diners throughout the day and night.
Memories Beach Bar & Restaurant , Pakarang Beach
A family-owned classic beach bar and restaurant right by the wide open sands of Pakarang Beach. A favourite spot for may Khao Lak visitors to while away the days, nipping in for lunch and a cold beer after swimming or sunbathing, or settling down to enjoy the lazy, mellow vibe in the evening, when there is often entertainment.