Welcome to Food Street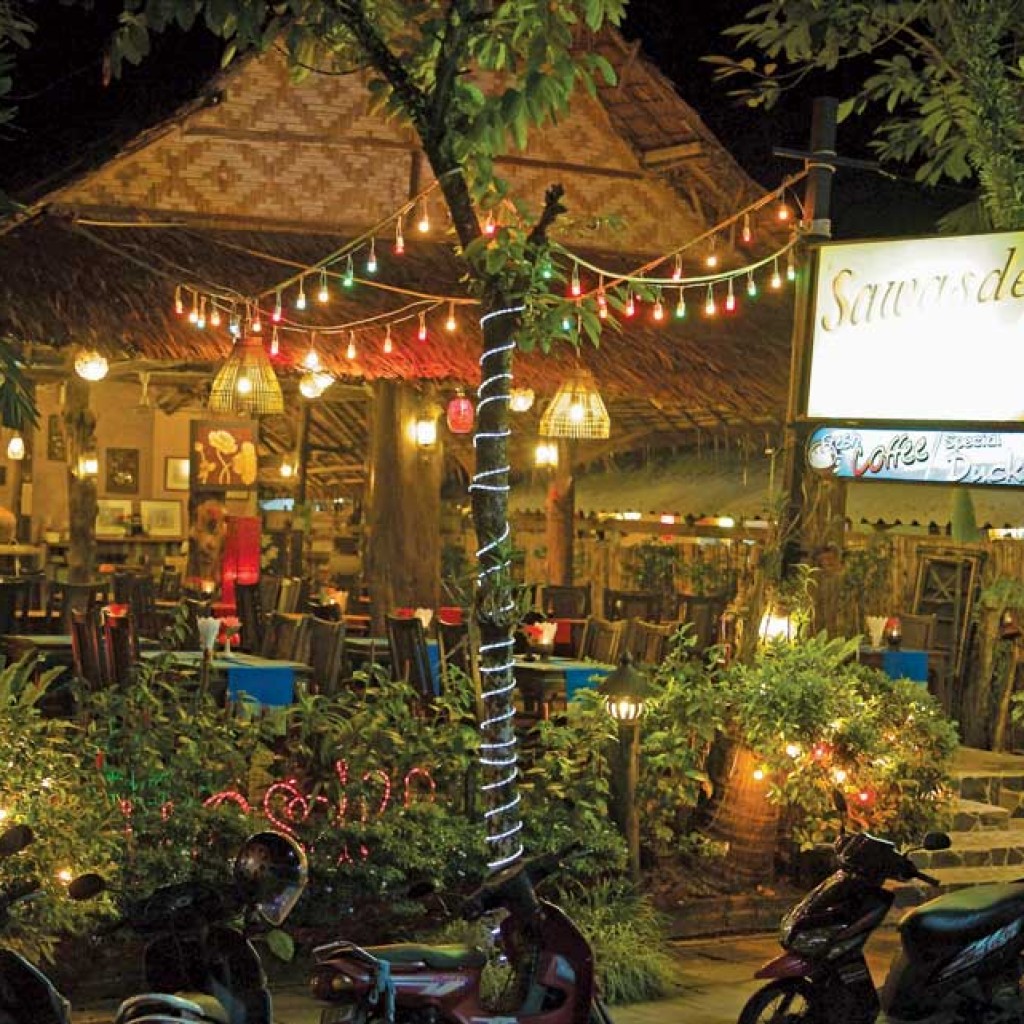 Soi Bang Niang is Khao Lak's Food Street
Offcially 'Soi Bang Niang', Food Street easily offers the most eclectic and diverse dining in Khao Lak. While the Bang La On area may have more restaurants, this single soi (Thai for 'small street') offers perhaps even more diversity.
Food Street is short enough that you can walk from the top of the street (the turn-off-from Highway 4, just north of Bang Niang Market and a 7-11 convenience store) to Bang Niang Beach at the opposite end in less than 10 minutes. Along the way, though, you will be tempted with numerous choices before you even reach the beach.
A side street off the main drag of Food St passes the Monochrome Resort and leads south- west a few hundred metres to La Flora and Ramada resorts, and at the western end of Food St is Bang Niang Beach and the Beachfront Rd, home to several more resorts and a couple of restaurants.
As well as a number of excellent places to eat, there are also massage shops, bars, cafes, art galleries, tailor shops, guesthouses and resorts – as well as street stalls selling everything from banana-coconut crepes to satay.
Where is Food Street