Songkran Khao Lak 2015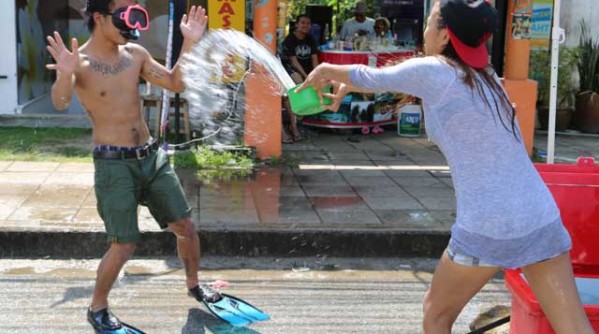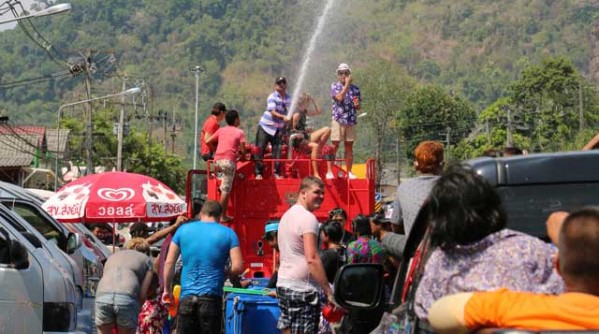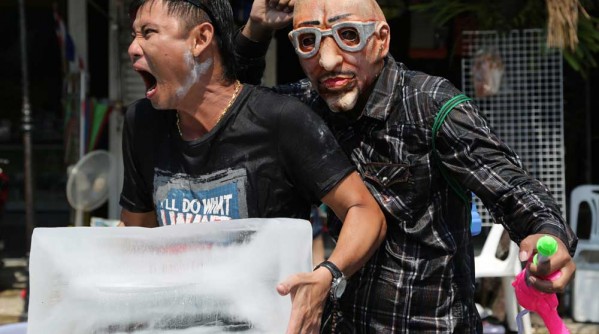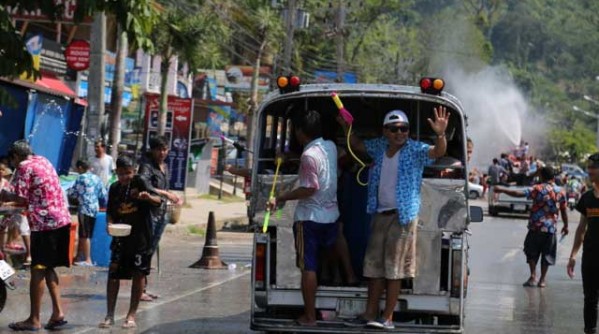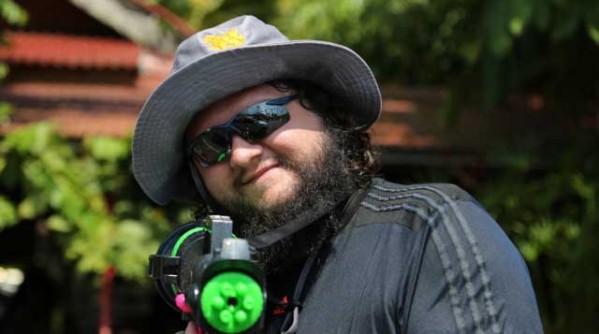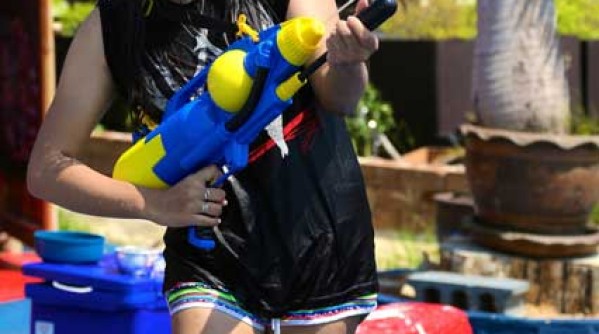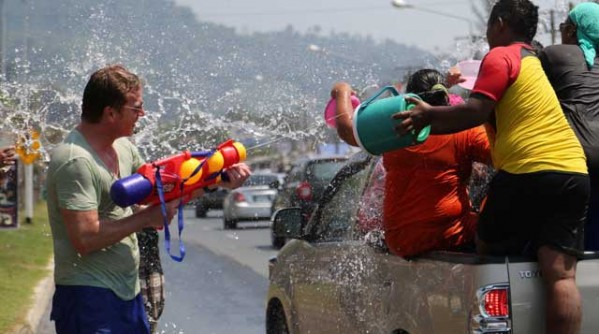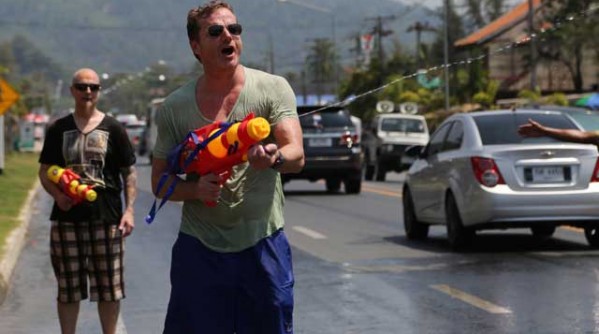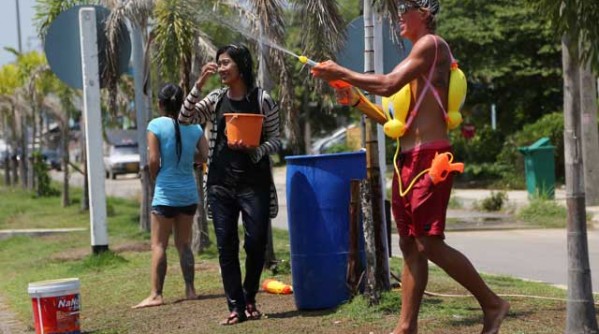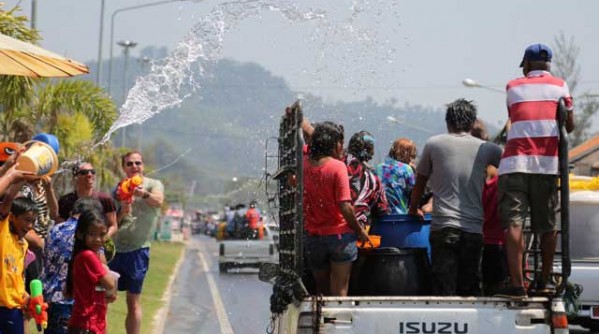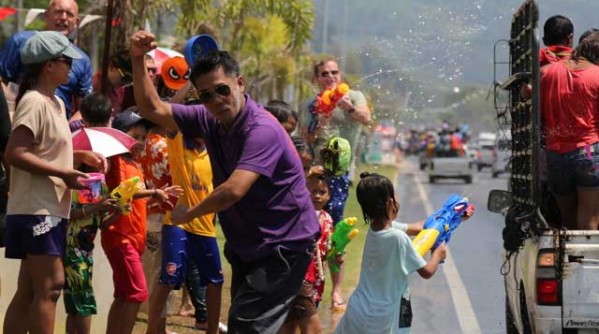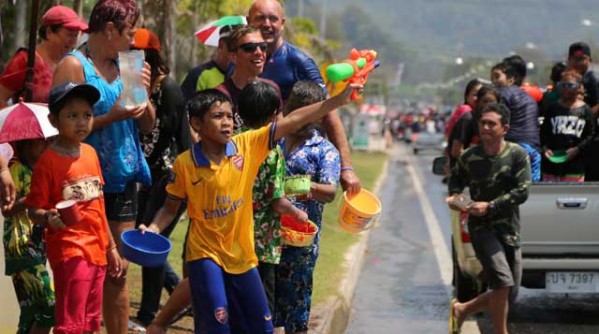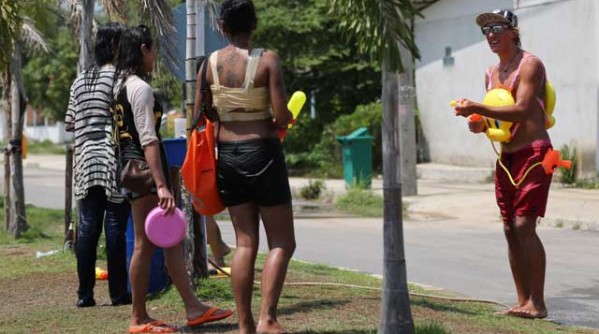 Ready to get Extremely Wet on Songkran
If you're here in mid-April, you WILL be joining in the Songkran (Thai New Year) Festival activities – whether you like it or not!
Celebrated nationwide between the 13th and 15th of April annually, the festival of Songkran marks the beginning of the Thai New Year.
Driven by Thai people's innate sense of fun, the festival has developed from what was historically a symbolic and graceful sprinkling of water drops over a person to 'wash away' bad karma into what is today the world's biggest water fight – played out in towns and cities across the country.
In some regions this ritual dowsing of everything that moves continues for days, but in Khao Lak the Songkran water fight plays out all along Highway 4 and beyond for just a day, with life returned to normal by the evening.
There are formal and traditional activities during the period, such as processions led by local dignitaries and religious merit-making, but as far as visitors are concerned the part of the festival that you will likely remember for the rest of your life is the fun you had spraying total strangers with as much water as you could get your hands on – and getting soaked in return.
Of course, unscrupulous players will add ice to their buckets or throw flour at you after you're soaked – or even maybe add some coloured dye to the water they throw at you.This is all fine, but do remember the one, golden rule – ALWAYS GET THEM BACK!
WARNING: Be very careful if you are riding a motorcycle during the period as it is quite easy to lose control of your bike when a pedestrian dashes out in front of you and throws a bucket of water in your face. Not joking, they do.
HOW TO JOIN IN:
To keep the various water pistols, buckets etc topped up and ensure everyone enjoys maximum firepower, locals place large water tanks at intervals along the street outside their homes so marauding invaders can stop to refill with H2ammO. So all you have to do to join in is leave your phone at home, don't carry anything you don't want to get wet, and then just look for who is having the most fun and making the most noise – and throw a bucket of water over them. And so it begins..
EDITOR'S NOTE: With Songkran, a picture really is worth a 1,000 words – so here's some photos from last year's festival to show you what to expect. Happy New Year!