Shark Guardian Live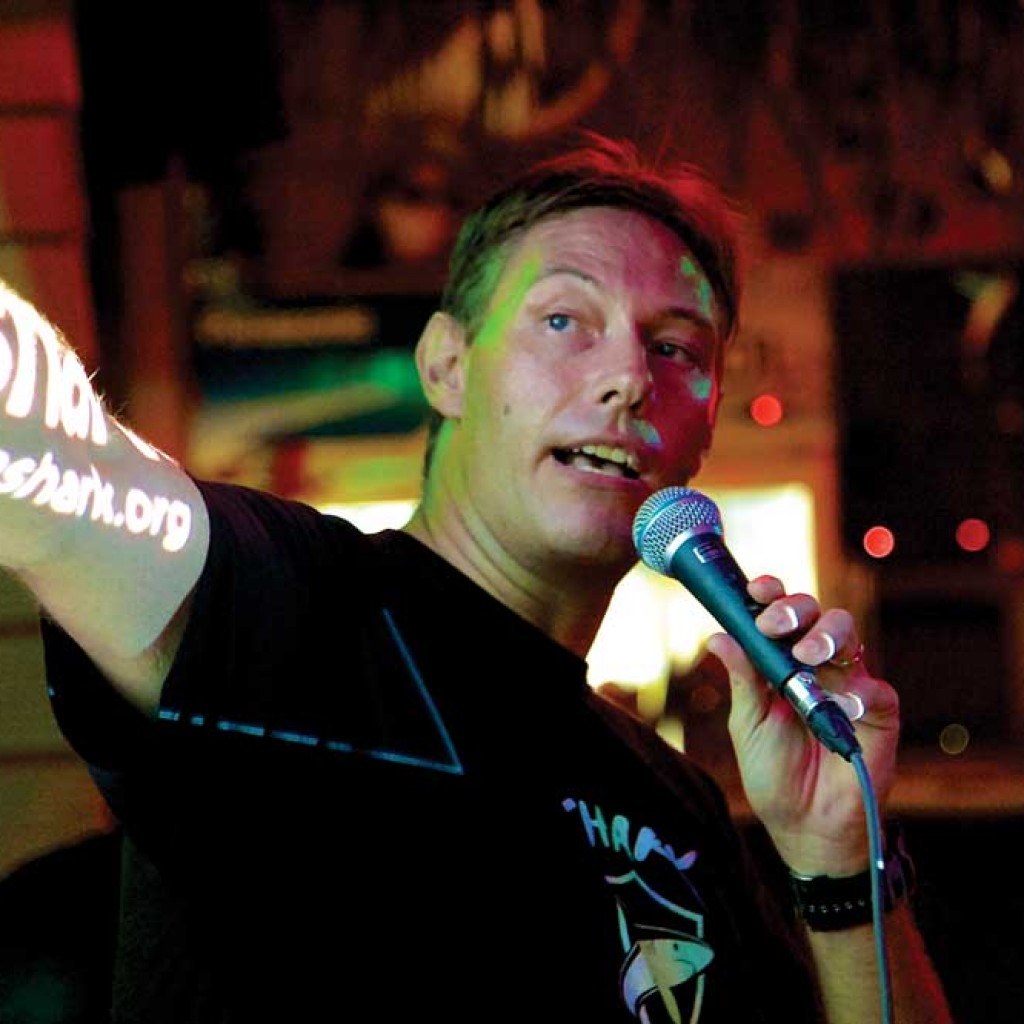 After a busy month in Indonesia, Shark Guardian returned to home waters at the end of October to host an evening about their shark and marine conservation projects at the Sparrow Bar, Khao Lak.
Brendon Sing and Elizabeth Ward-Sing, directors of Shark Guardian, spend most of the year travelling the globe raising awareness to the plight of sharks and their rapidly declining numbers in our oceans worldwide. Shark Guardian promote shark conservation through education, raising public awareness and with research projects, many of which they have started themselves.
One main area of focus is taking the "Shark Guardian Presentation" to schools in S.E. Asia, which is an interesting and educational event for all age groups. Liz and Brendon's aim is not only to educate the audience about sharks, but also about their role in the food chain of the ocean, their importance, and why they are needed for our survival.
The popular shark sweethearts have a firm following within Khao Lak's diving community and try to make presentations here whenever their hectic schedules allow. Khao Lak is their home base, although Shark Guardian is a registered UK charity. Liz and Brendon are supported by a growing number of dive centres and diving individuals around the world, as well as the venues where they present.
At their last 'gig' recently at the Sparrow Bar in Bang Niang, a percentage of the evening's bar takings were used to raise money for their cause. Shark Guardian also have a wide range of merchandise to help fund their conservation efforts.
We will post dates for future Shark Guardian presentations during the current high season on VisitKhaolak.com when we get them. Be sure not to miss them if your dates fit whilst visiting Khao Lak, the presentations are not just aimed as the diving community but are fun, and informative, for all. You can also check out the Shark Guardian website.
Where it Happened