Pirate Beach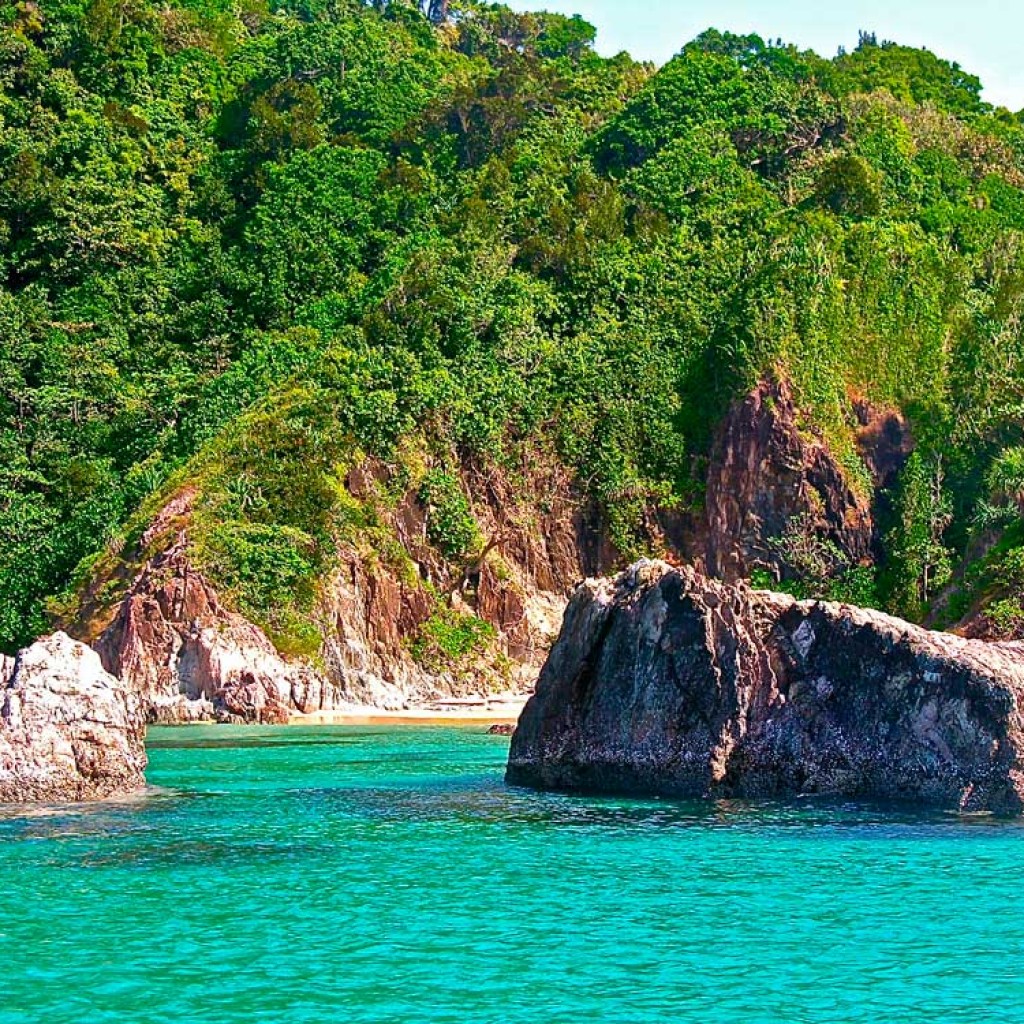 Grab the parents, kids! We're off to Pirate Beach!
An idyllic new destination within easy striking distance of Khao Lak is the perfect boat trip for families…and the kids will definitely not get bored!
They may not want to leave, of course, but then again, you might not want to either…
A family-friendly outing to Pirate Beach (Khao Nayak)
H
owever beautiful The Similan Islands are, the 90-minute speedboat ride each way makes for a very long, hot day and may be a bit too much for many young children.
Now Finnish tour operator Raya Divers has found the perfect solution – an easy, relaxing day trip to a deserted tropical beach just a 15 minute speed- boat ride from Thap Lamu pier in South Khao Lak.
What's more the day is themed for the kids to enjoy, with Raya staff dressing as pirates and taking the children on a treasure hunt that culminates in digging up a chest of buried treasure and sharing it out (no I'm not spoiling the surprise – go and find out for yourself what it is!).
There are also free drinks and snacks included in the tour price as well as safe snorkelling and swimming for the kids to enjoy – in crystal clear water.
Importantly, when it comes to the youngsters, Raya employs the services of island touring specialists Love Andaman for the speedboat transfers and water-based activities, so safety and comfort are assured. Lifejackets are put on all the kids before they board the speedboat, quality snorkelling gear is supplied and they even bring a small first-aid kit onto the island just in case anyone picks up a little bump or scrape during the day. Impressive.
Because of the protected cove and the secluded nature of the beach, it's a really relaxing trip for parents too – we just kicked back while Raya's 'pirates' kept the kids entertained – and even managed a peaceful walk along the lovely deserted shoreline.
The Pirate Beach tour costs 2,900bht for adults and 1,450bht for kids including free drinks and snacks and round-trip hotel transportation.There is also a modest National Park fee to pay per person.The tour lasts around 4 hours from10.00 to 14.00h plus hotel transfer time on top of that
To book, call Raya Divers direct on +66 81 370 3376 or find out more on their website.