The Orchid Garden and Butterfly Farm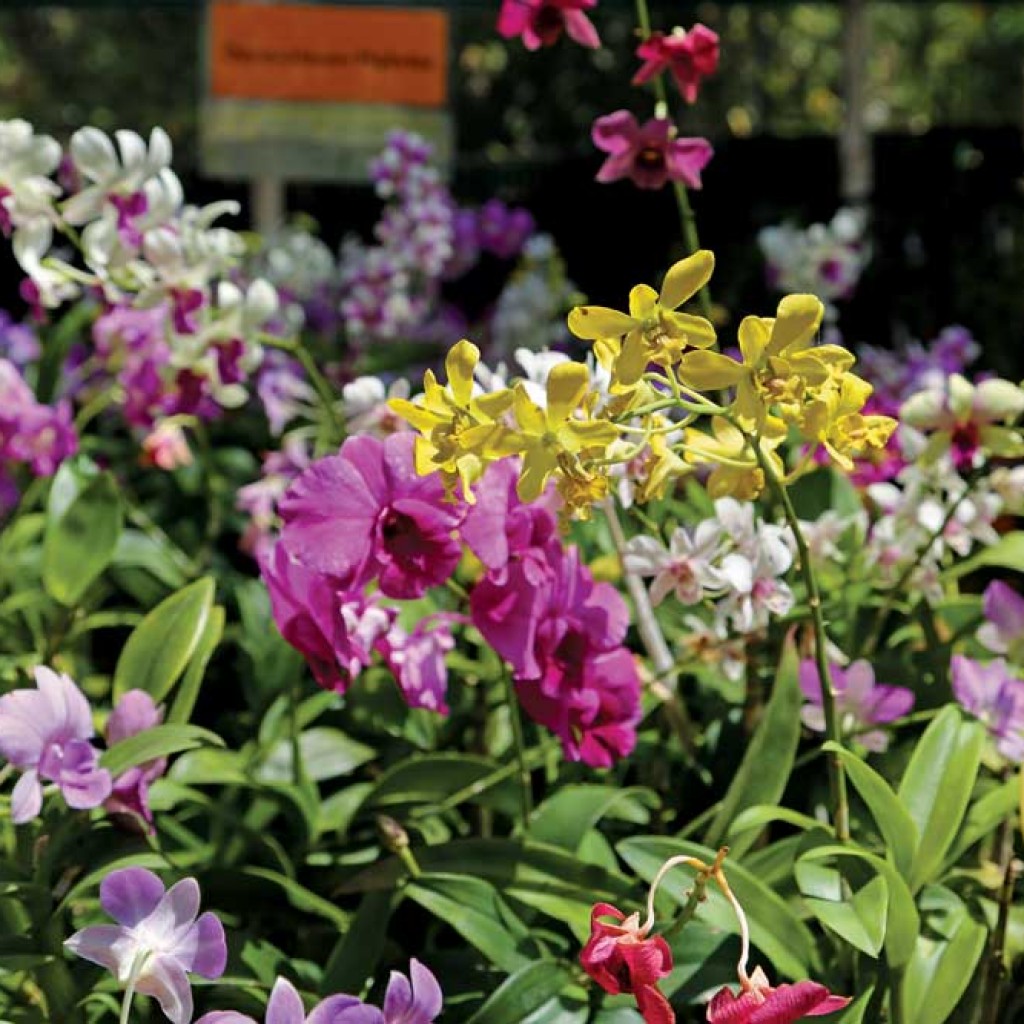 If you feel like taking a break from sunbathing or speedboat and diving excursions, the local Orchid Garden & Butterfly Farm is a pleasant and informative way to while away an hour or two.
Both attractions are fairly small, but well-maintained and signed, and with lots to learn from the various posters and plaques dotted around the attraction – and huge Day-Glo arrows that helpfully highlight some of the smallest and rarest flowers.
Not really suitable for toddlers, but slightly older children and adults can walk amongst the free flying butterflies inside an airy, netted compound and keen amateur photographers will relish the challenge of photographing the fast-moving occupants as they flutter all around you.
Butterfly and orchid-related gifts and postcards are for sale at the ticket sales area, and cold drinks are served in a small, shaded seating area outside.
If you feel like visiting, this is one of Khao Lak's easier- to find attractions, located directly opposite the PTT gasoline station in Khuk Khak.
Advisory:
Seasonal, open Nov 1st – Apr 30th Opening Hours: 09.00-17.00 hrs daily Enquiries: 089 988 5422
Website: www.orchidgarden-khaolak.com
How to Find The Orchid Garden and Butterfly Farm