The 2014 Khaolak Ride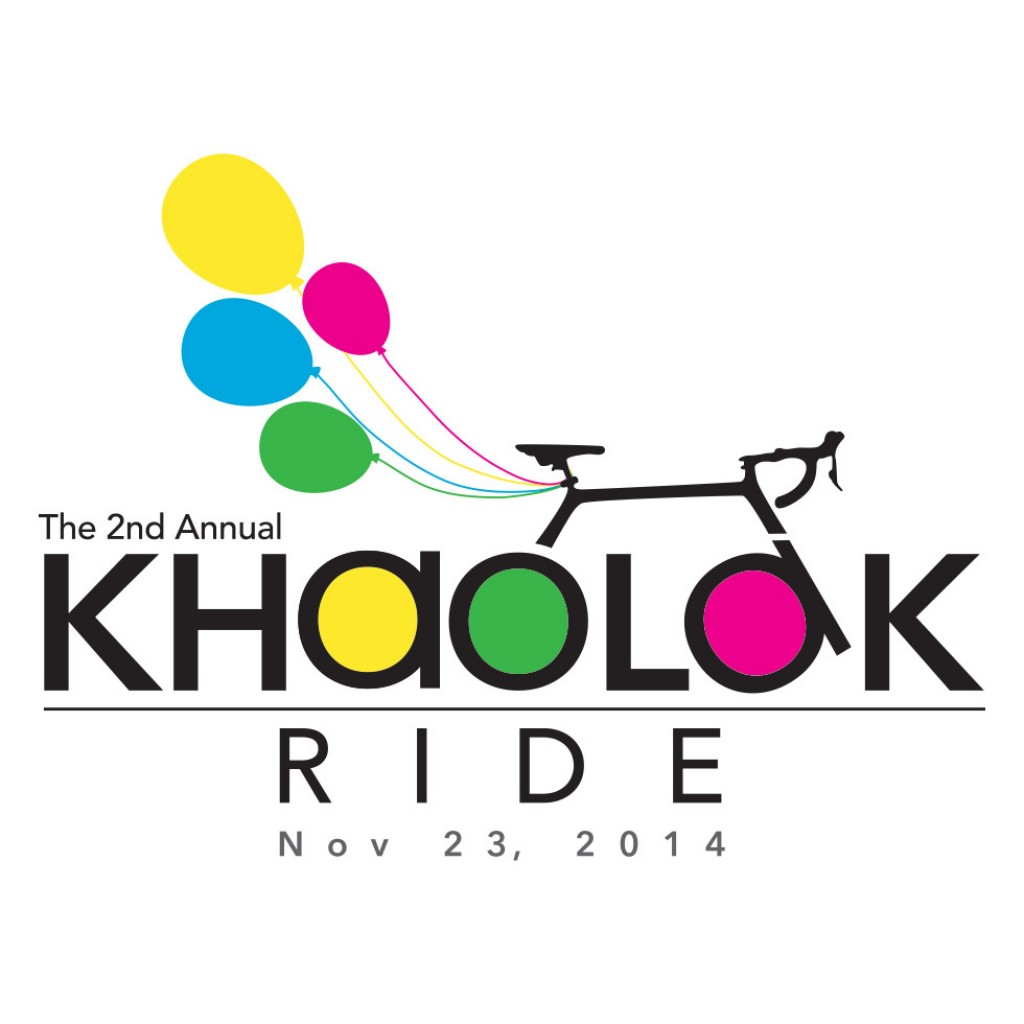 From humble origins just one year ago, the Khaolak Ride has firmly established itself as a favourite on South Thailand's cycling calendar – and is already Khao Lak's biggest annual charity event.
On the morning of Sunday 23 November this year over 600 cyclists – all sporting identical yellow jerseys – will sweep into the centre of Bang La On, Khao Lak to the finish line of this year's Khaolak Ride, an annual 40km cycle ride for charity along the roads to Bang Sak Beach and back.
Most of these riders will be accomplished cyclists from cycling clubs across Phang Nga and neighbouring provinces, but their ranks will be swelled by hotel guests and employees from a number of resorts across the Khao Lak region, as well as by cycling enthusiasts from SouthThailand and beyond – all of them keen to be a part of this fast-growing annual charity event.
A little earlier that day, hundreds more men, women and children – including local families, expats, hotel workers and tourists – will complete a 10km Fun Ride that will finish in time for them to cheer home the main Ride.
What's unusual about the Khaolak Ride – and what perhaps explains its meteoric rise in popularity – is that differences in age, nationality, language and cycling experience or ability don't matter at all. All you need to take part is a love of cycling and a desire to help raise funds to support local children in need.
Put another way, everyone is welcome to join the Ride…so we'll see you there on November 23rd!
The 2014 Khaolak Ride
A celebration of cycling, and a healthy and fun way to help children in need – that's the essence of the Khaolak Ride, co-founder Khun Somchai tells us, whether you are taking part in the main 40km Ride, the 10k Fun Ride or just coming along to watch.
The 2014 Ride is enjoying huge interest and support from local hoteliers, businesses, community leaders and volunteers, and the Phang-Nga TAT (Tourism Authority of Thailand) have joined The Sarojin and others to become Official Partners to the event.
One thing riders can be sure of is a boisterous welcome home, as they are cheered to the finish line – and all along the route – by locals and visitors alike, just as Khao Lak's 'high season' begins in earnest.
All for Charity, and a Great Cause
With more of the local community involved – and with significantly more interest in sponsorship than last year – the 2014 Khaolak Ride Organising Committee hopes to raise over 400,000 baht this year towards the purchase of a specially-adapted bus for use by the children at the Camillian Centre, the registered Thai charity where Khun Somchai is the manager.
Winners Wear Yellow!
Somchai is at pains to explain that the event is for people who love cycling and want to help children in need and not, he stresses, a race of any kind.
"Every rider who takes part in the ride is helping us towards our eventual goal of purchasing a specially- adapted minibus that will allow us to increase the number of children we can care for each day" Somchai tells us.

"So we don't want anyone to think of the Ride in terms of winning and losing, because in our eyes every rider is a winner – even before they cross the starting line. They have all chosen to give up their free time and help us to improve the lives of the children we look after every day"
This is why the coveted official jersey worn by every rider on the Ride, (and included in the 200 baht registration fee), is yellow, the same colour awarded to the champion rider at cycling's Holy Grail, the Tour de France.
"Please tell all your readers to come and join the Ride on Nov 23 and they'll all win a yellow jersey too!" Somchai pleads with a broad grin as we finish our interview."
The 10km Fun Ride
Despite our best intentions it's a sad fact that some of us are simply not quite up to the challenge of cycling 40km under any conditions, let alone on a hot morning in Khao Lak, so taking part in the main 40km Khaolak Ride is not an option.
That's where the 10km Fun Ride comes in. Open to all (just turn up and register at least 30 minutes before the event), the 10km Fun Ride will be a leisurely 5km cycle, walk or crawl from Bang La On (Khao Lak's 'town centre') to Khuk Khak temple and back again.
And even if you're bringing up the rear of the ride and getting overtaken by toddlers on tricycles, never fear – you will still be back in Bang La On in plenty of time to cheer home the main Ride as it swoops across the finish line, and to join in the fun and refreshments afterwards.
The 10km Fun Ride is all about raising money for a good cause whilst still having lots of fun and letting your hair down, so feel free to express yourself with face painting, costumes and so on – but please don't come as Batman because that's what I'm wearing. See you there!
How it All Began
THE 2013 1st ANNUAL CHARITY CYCLE RIDE
The first-ever Khaolak Ride was the brainchild of Kate and Andrew Kemp (pictured here at last year's event), owners of The Sarojin resort and Somchai Yongsripanithan, manager of The Camillian Center, a local daycare facility for children with disabilities.
Earlier in 2013, Kate had run a marathon to raise much-needed funds for the Center (a Thai charity) and as they discussed more fundraising ideas the three of them came up with the idea of staging a charity cycle ride in Khao Lak.
Supported by members of the local cycling club, some serious planning began and the idea became a reality on November 24, 2013, when a total of 130 riders participated in last year's ride – including a handful of Sarojin guests plus members of staff from The Sarojin and several other resorts around the area, including the Centara Seaview, JW Marriott and Sentido Graceland.
The Kemp family also joined the ride and thanks to official sponsorship from The Sarojin and others, and the generosity of hotel guests and everyone else involved, last year's event raised over 4,000 USD for the Camillian Center.